Valentino Rossi vs MOTOBOT? A motorcycle race between a robot and human? Seriously?

Yes, the time will soon come where robots will jump onto a motorcycle and challenge the human race to a race! Soon we will be watching a "RoboGP" races among robots riding a motorcycle on the track hitting more than 200 km/h.

Artificial Intelligence technology has made massive strides in the recent past where concepts of science fiction movies like I, Robot are becoming reality. Starting from 'ASIMO' a humanoid robot from 1980's to SOPHIA an advanced AI women robot who received Saudi citizenship in 2017. The AI development has shown a tremendous evolution in comparison to the human ability in terms of analysis and deriving quick solutions. Will the same work on a motorcycle? Well, let's see what Yamaha's MOTOBOT thinks about it!

MOTOBOT is a humanoid robot capable of autonomously riding a motorcycle around a racetrack.

Yamaha has tested the new 'Motobot Ver.2' against the legendary motorcycle racer Valentino Rossi's lap time. What was the result and what is Yamaha aiming for in the future?

At first, Yamaha exhibited the MOTOBOT Ver.1 at the Tokyo Motor Show 2015. Yamaha said MOTOBOT will help to develop advanced rider safety systems, and the task of controlling the complex motions of a motorcycle at high speeds requires a variety of control systems that must function with a high degree of accuracy. This is the next step in Yamaha's development of AI. Its hardware and software for autonomous riding were repeatedly reviewed and revised, leading to the creation of Ver. 2.

By 2017, Yamaha exhibited its updated version 'Motobot Ver.2' at the 45th Tokyo Motor Show 2017. In September 2017, one of the project's milestones was reached as MOTOBOT successfully hit speeds exceeding 200 km/h. MOTOBOT then attempted to better the lap time set by MotoGP star, Valentino Rossi at Thunderhill Raceway Park, USA.

The below videos will show the background to the project, the technology behind the updated MOTOBOT Ver. 2, and the future that Yamaha is aiming for.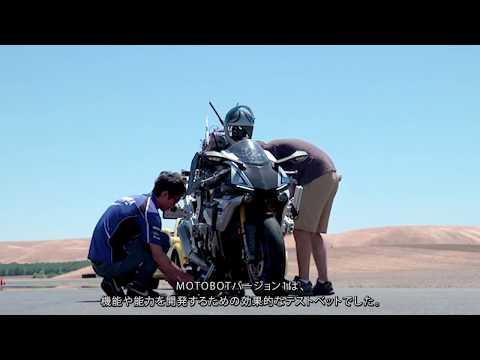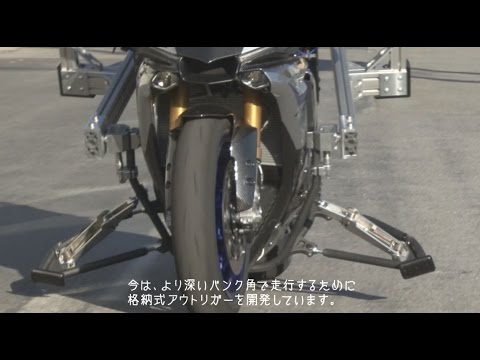 The latest video which shows the MOTOBOT taking on Valentino Rossi's lap time on the track: