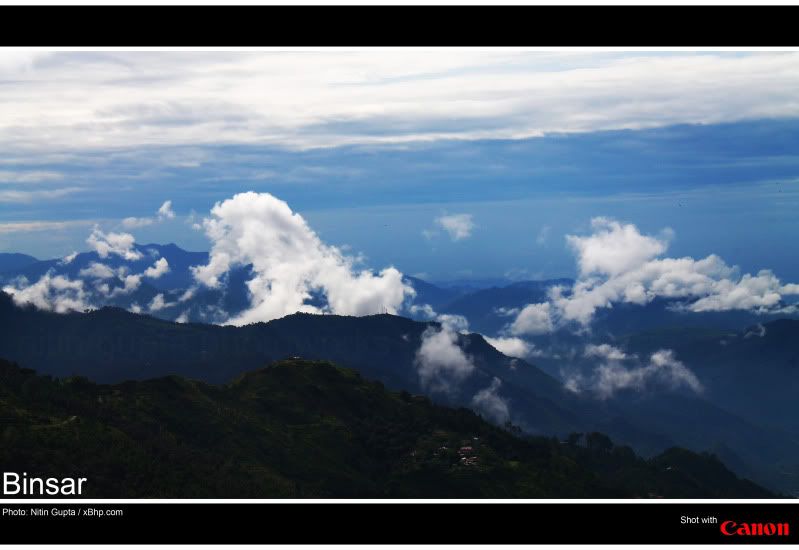 The Idea :-
Yes, all it takes is an idea to change your life. With coming of Aug most of the bikers were decided with the places to ride but still me & my biker buddy Zayn were still targetting the spot to ride to like we did in the past . Along with us came with an idea that we should also have an group ride with like minded people who have full trust with us and riding will be be an pleasure . Finding the destination is the task which is very tough as most of the places were common hunted by cage goers & thats not a good news for bikers like us . But the idea was to ride 400+ kms into the hills in Uttaranchal . As , rain was just begining to show it full powers so ignorring rain was not easy . But , later down the trip log most of the readers will find that we had a life long memory of this trip which will be unforgetful for years to come . One thing was sure that rain will be there for us and we had to ride non-stop fully wet .Some of our friends from BCMT also joined us for the tour & it was a recipe for more fun .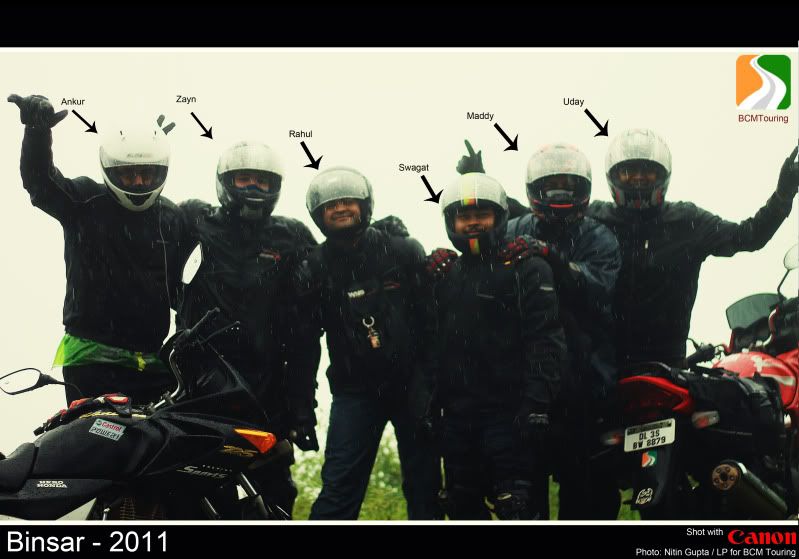 The Riders :-

1.Zayn - A Blue P220 , leans like anything
2.Swagat - Red ZMA , another curver
3.Rahul - Avenger 200 ,laughs like anything
4.Ankur - The CBR guy , 1st time tourer ,rides pro
5.Maddy - Red ZMA , rides amazing
6.Nittin Gupta a.k.a LP - ZMA Black , super cool
7.Me Uday aka rpmboy - P150 DTSi 2004 , still going strong
The targetted route :-
Day 1 :Noida -Nainital-Gwaldam , 415+ kms for the day .
Day 2 : Gwaldham-Binsar-Almora-Mukhteshwar-180+ kms
Day 3 : Mukhteshwar-Ramgarh-Nainital-Rampur-Noida -380+kms
Well, this was the plan , I mean what a plan . With every drop of water wanting to drown you and the rubber of your bike trying to act like an servant who loves you like anything , this target route was sure to be challenged very soon . Some decisions had to be made some new destination will be altered to the situation . For, sure there a lot of story which will be flowing very soon . Pics were mostly taken by Swagat ,Nittin , Rahul ,Zayn & Maddy , they are amazing , so they will be uploading soon . There are some amazing cornering shots & video's of Zayn's 220 & all new CBR by Ankur all coming very soon . I must add it is very tough to get the cam's out when rain droplets want to ruin you but all who have taken deserve an congrats from me as well . Readers wont be left with alphabets but some great great shots taken by some of the best DSLR 's in business .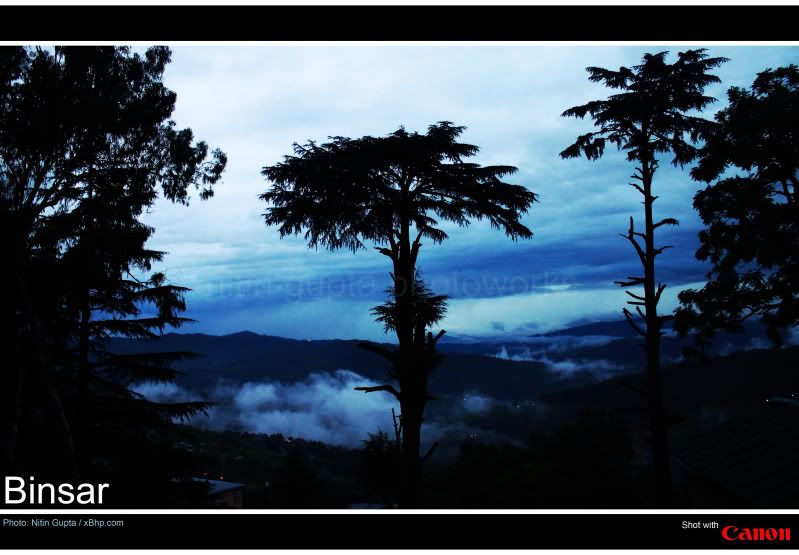 The Story about the riders :
Swagat ,Ankur , Rahul were planning for a same trip of their own , we asked them to join us as our imagination was same . For Ankur who had come from Chandigarh on his brand new CBR 250R all the way to join us . On the other side Rahul had joined us on his Avenger 200 for this trip . So, altogether this trip had riders who were riding long distance all in one soul. Nittin , all set to join us had to postpone the plan to join us the D1 due to some reason . Maddy as the best I can remember , had a wild card entry for this trip . He rode like anything in the hills and the line taken & the inputs taken was well practised by him . I & Zayn were much worried about him as he was the least known to us but to our amazament we found him doing great along with other riders . And in the end , me & Zayn as usual , you know we have done lots of kms and this month as Aug was a 3 day bonanza , so how could I miss this trip . I had recently invested on my bike with new engine kit et all , so wanted to reap my saplings .
One of the lines I must add after this trip was "Barish se daar nahi lagta sahab , Flash-flood se lagta hai "
More to come for you guys ...just stay hooked .