WELL BEFORE YOU READ ANYTHING ELSE - THANKS TO ANEESH SHIVANEKAR (a.k.a. M1G - team GW's official photographer) FOR PERFORMING A LOVELY PHOTOSHOOT AT A SHORT NOTICE. these images below are edited by me in paint cuz i don have photoshop.. check aneesh's album -
m1g/COMET KART - Photobucket - Video and Image Hosting
K now back to the topic:
As you guys saw my previous creation - the dragster - (350cc DIO), guess u'd like this too.
I know more than half of u'll are going to be pissed to know that I stripped apart the hyosung comet gt 250 I bought just a month ago to use its engine for a kart. Ne ways the kart turned out pretty well, as all of u'll must be thinking, YES, it does drift excellent. weighs only 65kg without occupant or fuel. here are the links.
Pics:
http://s6.photobucket.com/albums/y217/stuntfreak12345/Comet%20Kart/
Video:
http://in.youtube.com/watch?v=HAINqBcEYwk
DESIGNED AND FABRICATED BY -
Hemank Dabhade (
[email protected]
)
CUSTOM DESIGNS.
[IMG]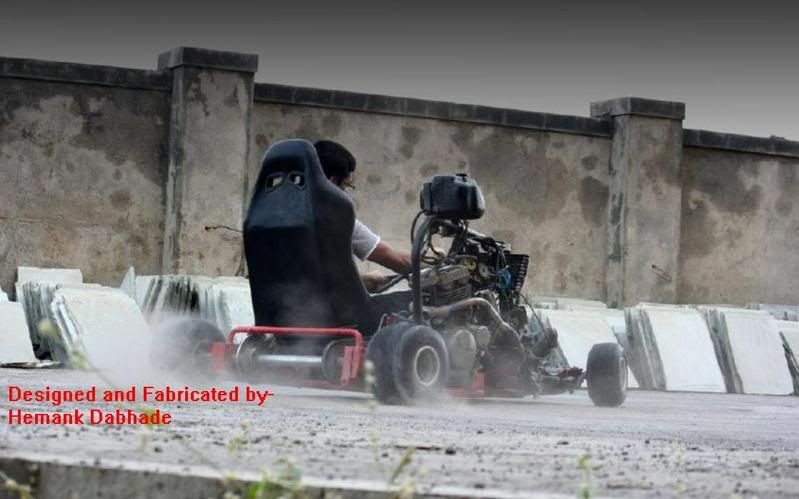 [/IMG]
[IMG]
[/IMG]
[IMG]
[/IMG]
[IMG]
[/IMG]
[IMG]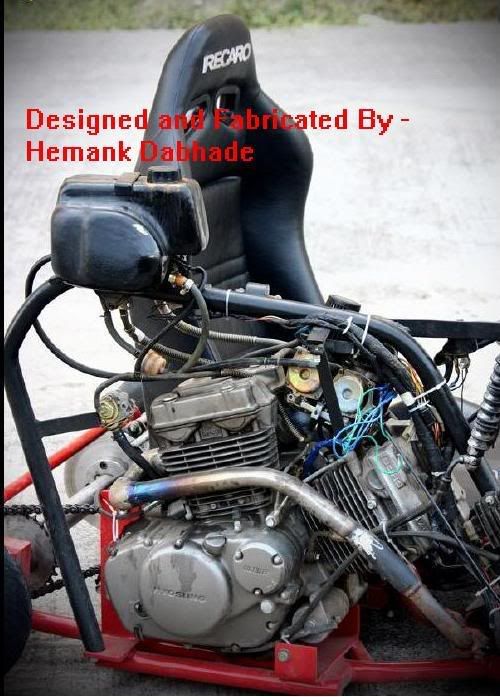 [/IMG]
[IMG]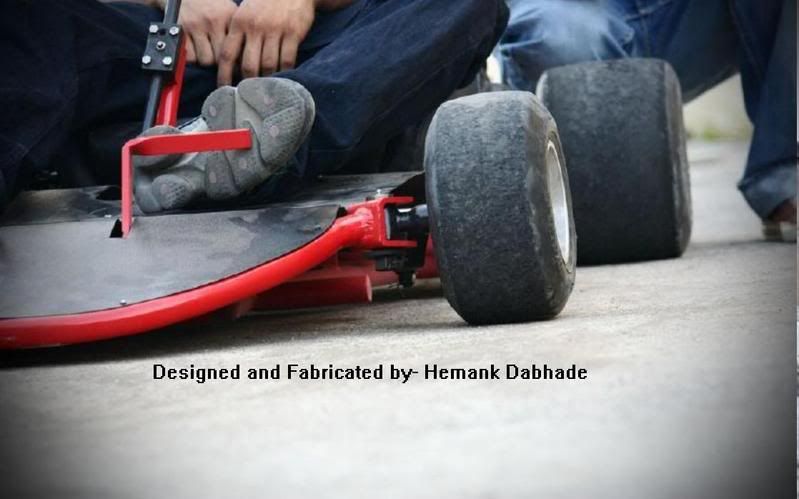 [/IMG]
[IMG]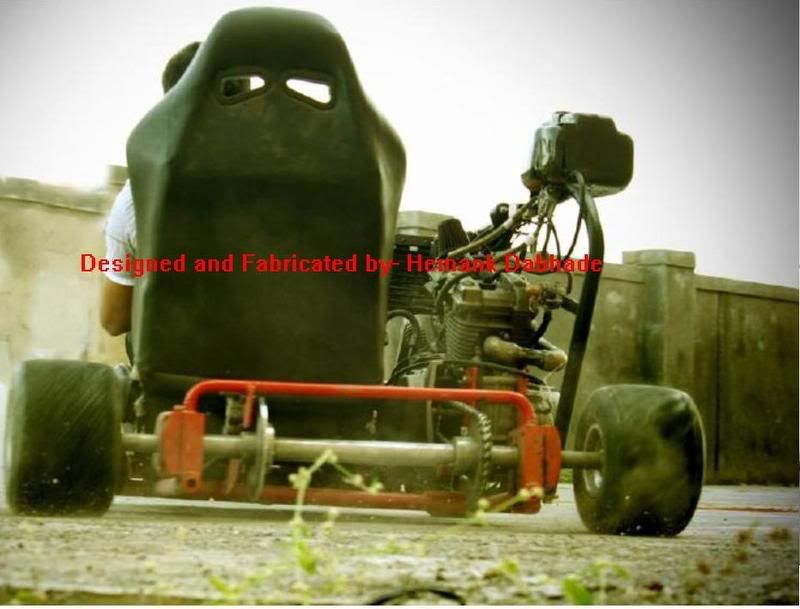 [/IMG]