So what does a biking fanatic do when his girl who lives 1400kms away from him decides to call it quits
?
Correct !
He gets on his bad ass bike and sets off to woo her back.
No,what i just said was not entirely true
- This was planned.Not one or two months,but since the day i
had laid my hands on a motorbike,back in the summer of 69..err...just sounded nice...2008.Didn't
happen earlier..why ?no gear..no xbhp..no riding sense.but now everything was in place
1.I consider myself an average motorcyclist atleast.
2.My friend Amit had acquired a credit card so i could now order what i wanted and then get 45 days to
decide how to pay him back.
3.I was sure i would be able to do it easily if the final destination was love.
4.This is just to tell you that Im not the most romantic person on earth and this is not a love story.
So here goes nothing-
All was in place.Had decided to start early morning on the 27th of Dec.And im sort of an insomniac so
on 26th evening i decided to drink and sleep.The guy who had taught me how to ride a two wheeler
suddenly called me out of the blue and told me he has a friend's fiero and wants to take it to
Bangalore,so one thing led to another and he decided to ride down with me,but the same night.Packed
everything quickly and started off by 1920hrs.
This is how i looked like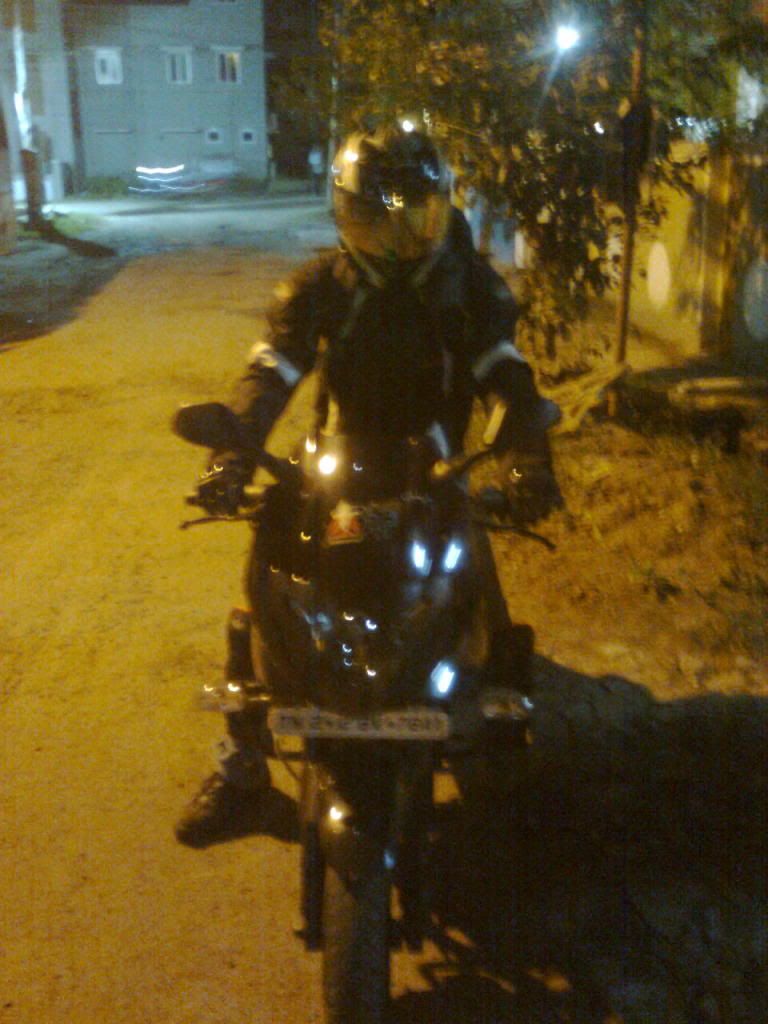 Met him near Poonamallee Highway and off I was.Happy and excited.But after an hour things were
different,I was cold and sleepy.He couldnt go past 60kmph on his bike so we took it slow.Stopped every
40-50mins for a smoke and chit chat.Roads were amazing.Traffic was low.All in all it was fun
Reached bangalore after about 6-7 hours,had some rum,spoke about the good old days and slept.
day 2
Got up at 10.Late by atleast a good 3 hrs.Took me ages to get out of the Bangalore city.Had planned to
do the entire stretch the same day.BUT,the roads were pathetic as soon as i got out of the
city.Ranniembur is full of red dust.Me and the bike looked like strawberry flavoured black currant juice.
Like a million diversions,kachcha roads,cattle,potholes and what not.By the time i was close to
hubli,roads became all nice.The worst was yet to come but,an undone road,truck behind,truck
ahead,blinding headlights.Was scared out of my wits.But had to spend the night at hubli so kept going
on and as soon as i was on a 4 laner,it started drizzling.Visor was up as i had made the mistake of not
carrying a clear visor.And my face and glasses were decorated with dead mosquitoes with red designs
here and there.I have always been scared of riding on wet roads and the water was makingm y glasses
totally useless.so took em off and started again.Reached hubli around nineish.Was feeling cold so
decided to buy some whiskey and food.
There are alot of hotels in hubli where you can get nice rooms for like around 500.I got one for another
100 with a tv,water heater.
The better part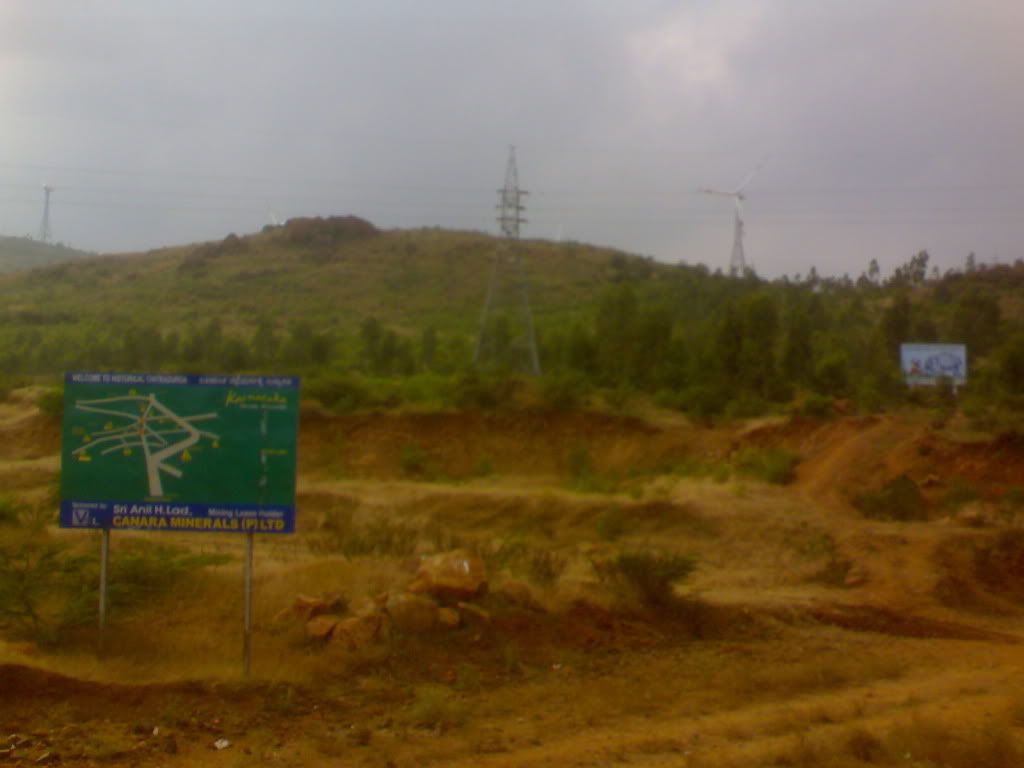 the night at hubli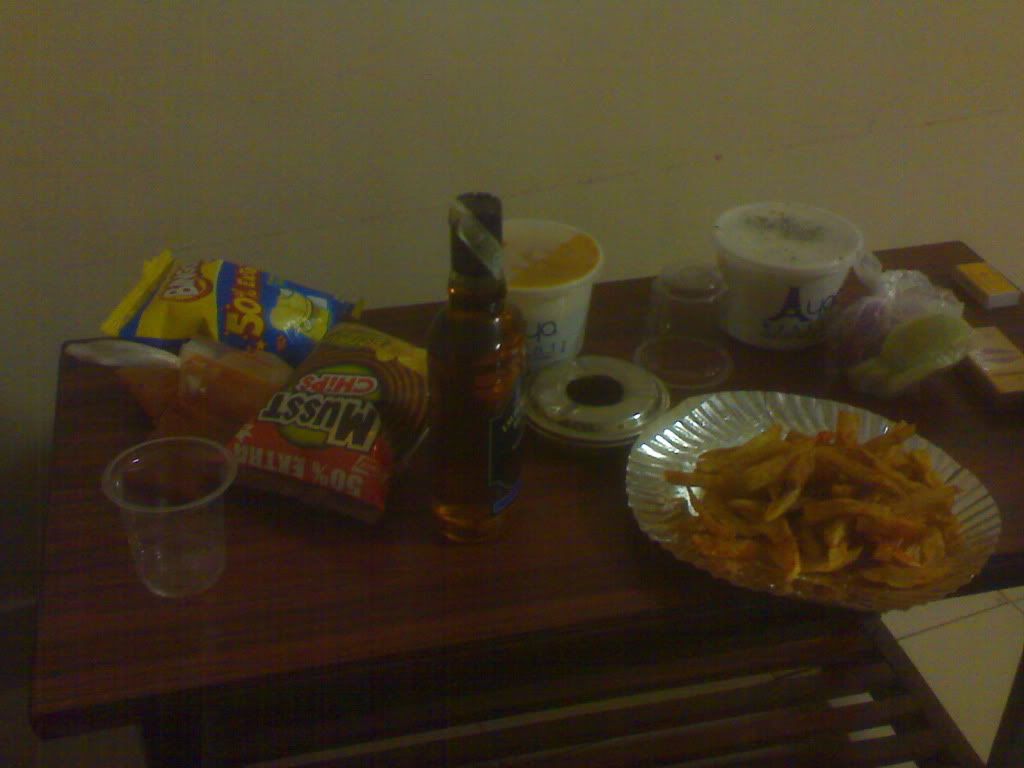 day 3
Next day morning was nice and cool.Had a bath and started,the roads from hubli to mumbai are too
good.Was doing 120-130 constant in patches.In short,was having the time of my life.
Within no time i was jus 25kms away from Pune.
Thats blurred marathi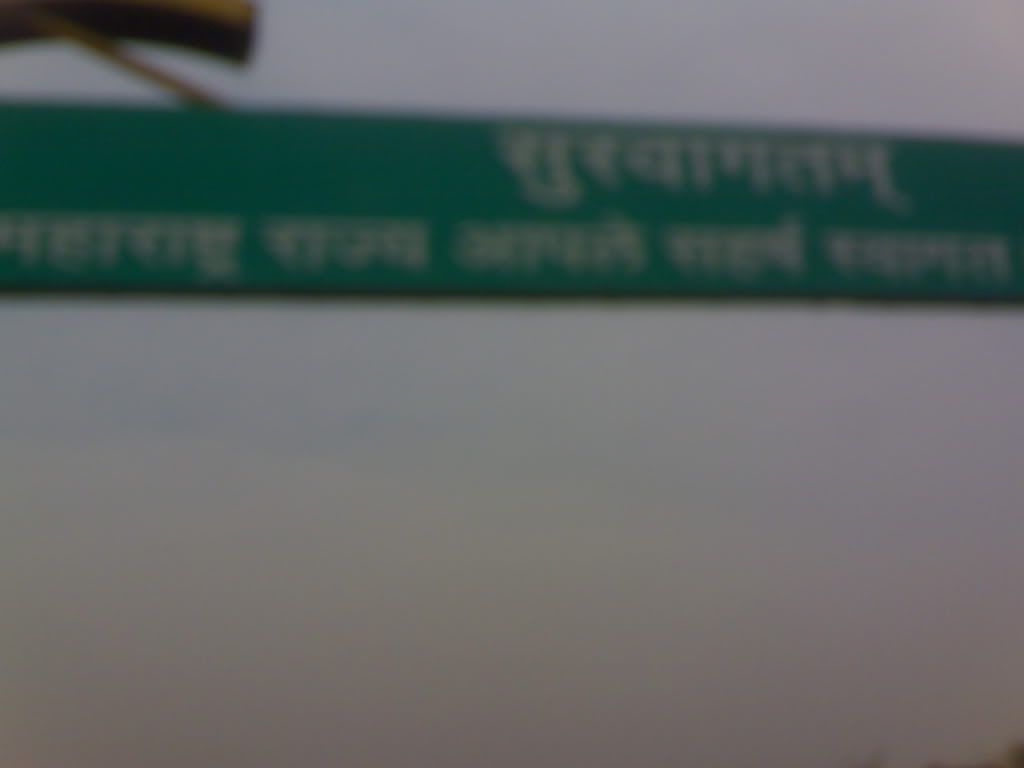 Ate at the McDonald's that comes on the left after entering Mumbai.
Stopped and called mg_biker as he had asked me to,when i was somewhere near pune.But alas,would
have had to wait for 3 hrs to ride with him and i was getting impatient,so i decided to ride alone.Roads
were fun.The tunnels,hills,twists on the roads,everything was just fantastic.
Lonavla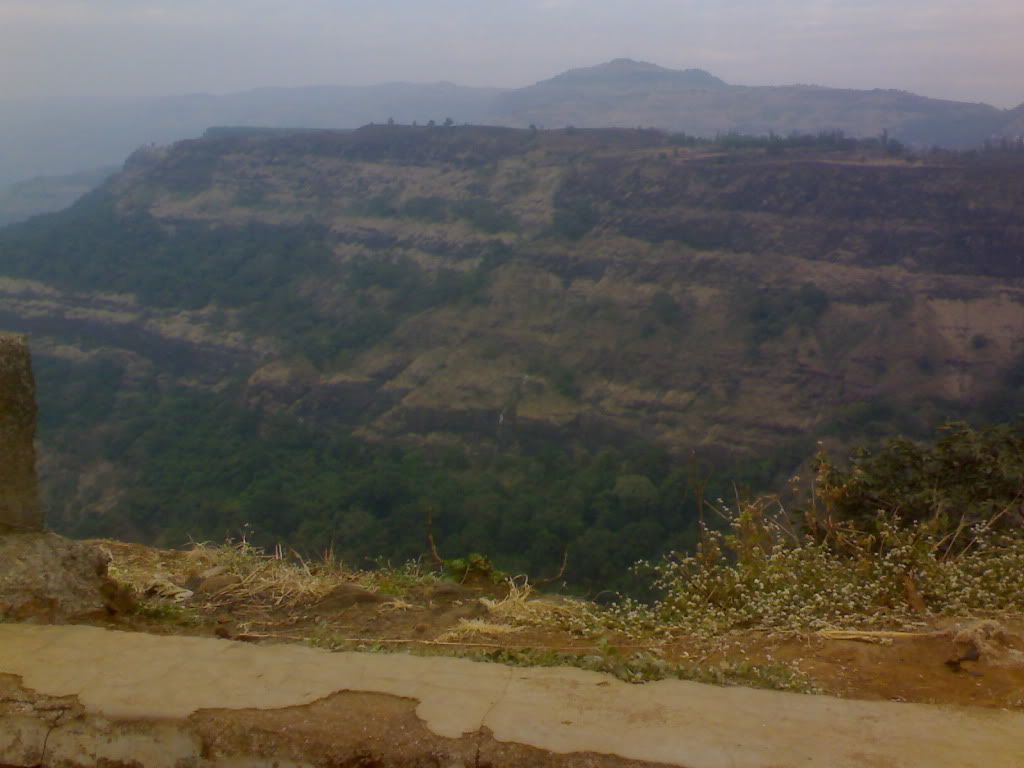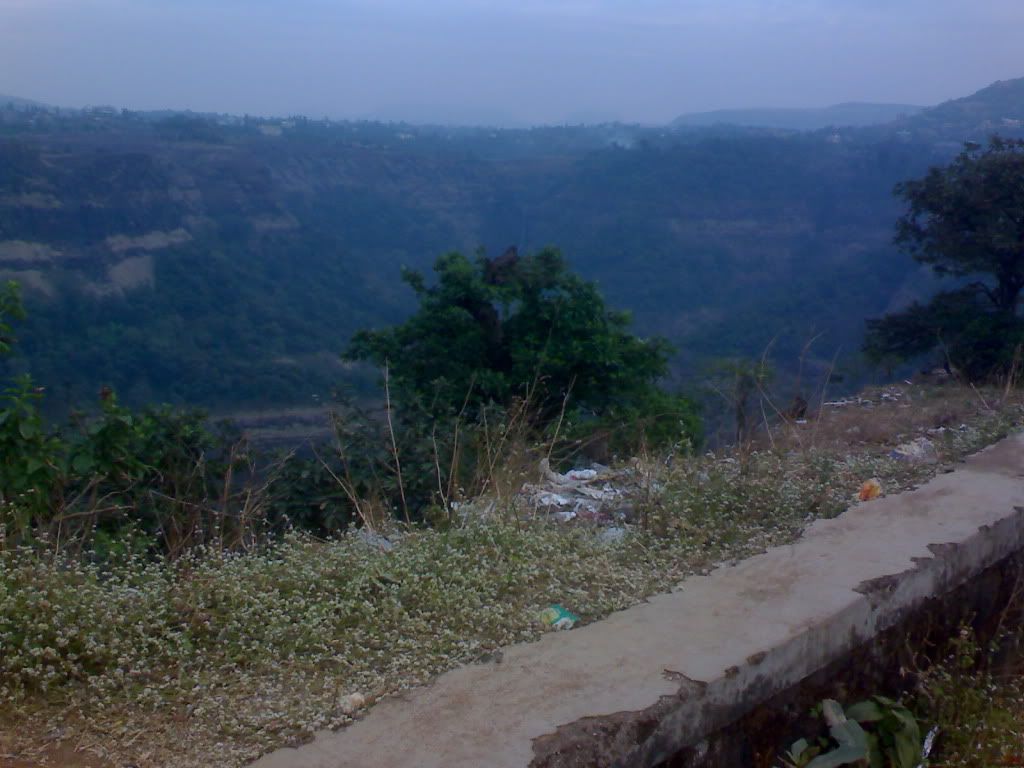 Reached JNPT after a while by mistake.Missed a right towards Mumbai.I was almost covered with
trucks.Asked someone and he was like "bhaiyya aap toh aage aa gaye".
BS ! Another one hour wasted.But little did i know, that peak time traffic was to hurl all its poison at me
soon.The last i remember,was at a red light,this guy told me lokhandwala(andheri) is about 17kms away
from where i was,i was like yaaay..another 30 mins.At this statement 2 guys on the bike next to me
started smiling,"Sir jee abhi toh 2 ghante ka rasta hai."
Complete idiots,I am on a bike plus i am on a fast bike.Ill be there in 40 mins max.haha !
It took me 3 !
But i did reach alive,contrary to many people's predictions.So was i a tourer now ? Somewhat.
And there she was...downstairs...smiling...happy.
Mission accomplished !
10/10
And kudos to all mumbai guys.Facing that traffic everyday must be one hell of a task.So what do you do
? Leave at 5am to reach work at 9 or something ? 10 min red lights !takes half hour to get throgh
each.Phew !
Half the job is done.Will write more later.