Hello all,
Let me introduce EVA to you guys
I thought of sharing my happiness with you guys as i welcomed EVA to my Garage last week.
I booked this beauty on 29 july with a token amount of 10,000 at DSK Benelli Showroom Bangalore (Vinayak Cars Pvt Ltd)

After i was assured of delivery within 15 days, i initiated the payment using online banking.
Here is the cost breakup for the same bike in Bangalore. (+1200 extra for the temporary registration)
The delivery and document process was smooth as sales manager(Syed Imtiyaz ) was closely following with everything and updating me whenever it was needed.

He promised me to deliver the bike on 9th August itself with TR number. I made all the payment cash which speed up the process, in case of financing it might have delayed the delivery date. I was happy to get the delivery on the promised date


Finally the day has come to meet her on a personal date
Pardon me, if i maybe heavily dressed for the delivery
But the showroom is around 23Km from my home which make the journey a long ride (considering bangalore traffic)
The delivery process will hardly take 1 hour, but make sure you double check engine/chassis number along with the other details.
I was given a brief introduction to the bike and its all features. The bike was fueled up with the 3 liters of petrol for a smooth ride to back home.
First Impression:
-The bike handling is quite smooth
-The sound after 5000 RPM in 3rd gear will make u fall in love
-Mileage of around 22-25 KMPL in Bangalore city with average traffic. around 28 on Highway.
-Shock absorbs and the Brakes are up to the mark
-It may get little heat up in traffic
But manageable.
-The clutch is so tight that my forearms are pumped after 30 minutes of ride
-The gearshifts are not as smooth as i expected

-Speed over 100 KMPH will cause the vibration in rear view mirror causing blurriness.
-Fuel Cap has no latch, so you need to hold on while fueling up

-Service cost is high, after AMC around 12K per year
I am hoping that after First service, things will be quite smooth

Will update the experience after first service soon
I request all the 302 owners to join Facebook group for close updates
https://www.facebook.com/groups/215359632303439/?ref=bookmarks
First short ride update:
https://www.xbhp.com/talkies/motorcy...ml#post1309511

First service update:
https://www.xbhp.com/talkies/motorcy...ml#post1313393
Second Service update:
https://www.xbhp.com/talkies/motorcy...ml#post1324865
First long ride update:
<font size="4"><font color="#0000ff">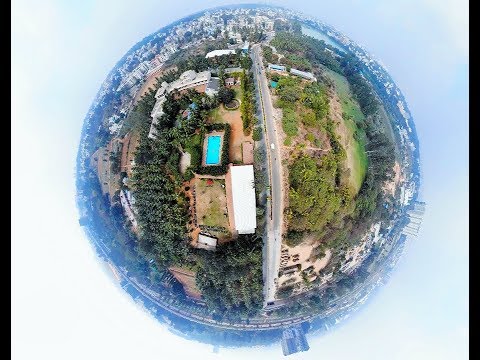 4 years ownership update:
Love the bike though it's not perfect and had some issues.
I wouldn't recommend Benelli as a brand for main reasons:
1. Service cost is too high, for the first 2 years I spend almost 25K for 300 CC.
2. Service centers are pathetic, Whitefield Bangalore one is useless as no trained staff and poor attitude for the customer. Had a lot of issues with service quality and scratches on my bike.
3. Power feel laggy now compared to the same segment as it's too heavy and after a few years of use feels like it's so outdated.
4. No high-tech like Slipper clutch, Bluetooth connectivity, or taction control, makes this outdated as compared to other bikes.
5. Benelli Bikes quality is going down, no wonder as it's owned by a Chinese group now.
Overall,
I won't recommend Benelli.
I am planning to sell this and mostly will upgrade to Kawasaki as heard a lot of positive reviews as its a reliable Japanese brand