Got My 2017 Duke 390 on 17th March 17. Before starting the ownership experience let me take back in time to understand how and why I selected this bike.
I have been residing out of India for last couple of years, And the easy and cheap availability of super bikes there pulled me back to teen age and I decided to go for Biking again, So went to few mechanic shops who sell used bikes there and finally Purchased Sachs X Road 250, Three months later added another to the collection as it was available for a real cheap price because of the history attached to this bike. The bike was Suzuki Intruder VS 1400 97 Model
. Yes it seemed quite old. But when I came to know the story, I made the decision. The bike was imported by a person from Dubai in the year 98( Brand New). He rode it for 2.5 Years and fell from the bike once and his leg was badly crushed below the Bike. And the bike got parked in his garage. His wife and mother got really scared after this accident and didn't allowed this man to ride the Intruder again. The man also was a real biker and wanted to get back on his Intruder VS 1400 some day. He tried convincing his family for a long long time and didn't gave up.
But no one can win from women. So he finally decided to sell it in the year 2011.
. The bike was sitting in garage with ODO 7500 kms only. Due to the vintage and unavailability of parts I was able to crack the deal at a real low price
. So restored it and modified it and drove it for 2 plus years there. And then the time came when I have to shift back to India with family. So September 2016 I shifted back to India without the bike. Its still there and I am looking for a way to import it here in India.
Anyways after shifting back I always miss the feeling when i used to cruise on the bike almost every evening after work.
Wow what a feeling it was when i ride it and forget everything else. So by October I made up the mind to buy some bike in India now. Selected a few from the options available. And then the duke got my attention. Started checking the reviews and videos of 390 and I got convinced after comparing with available options. Most practical bike can be used in city for local riding and for long touring also, or the fun rides on weekends.
Cutting the story short
. I finally chased the launch of new Duke 390 2017 model and booked it to a KTM dealer in my city by paying advance money on 24th of Febraury 2017 (after the official launch date) on just one condition that I want it asap, He promised to arrange it for me within 15 Days. Waited and he failed to do so, as he didn't got it from company, So I talked to another dealer in metro city. Again same disappointment and unknown waiting period. Cancelled the booking and took refund of booking amount paid. Finally I remember watching the movie "SECRET"
. lol... So used all resources, jacks to arrange the delivery. Finally one jack worked and bike is promised to be delivered within 5 Days as the bike was on the way to showroom for launch( This showroom is 150 kms away from my town). Booked, confirmed and the 5 day wait started.
Finally on March 16th I got the confirmation that Truck has arrived and they ordered 3 pieces for duke 390, but just one came and that too only for showroom launch, But due to the person whom i involved that single piece will be mine, The dealer requested me to wait another day as they have to display the bike in launch. Which I agreed. So he sent me the invitation for launch on 17th March 17.
Here is the launch video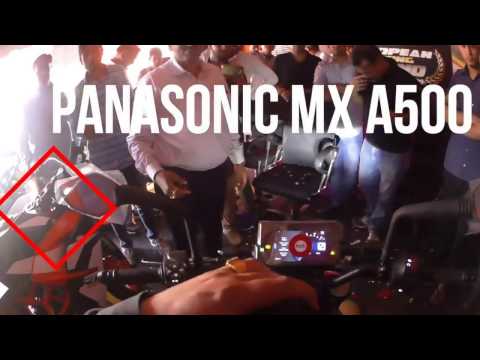 So just after the launch the bike was handed over to me as promised. And then the journey starts. The bike is looking shiny and attractive. Filled fuel and started my journey back to home town. I knew I had to keep control as its the break in period for bike. So tried driving it at 40-50 kms per hour. But within few minutes I realized that in Top gears its an injustice to the 373 cc engine to keep it that slow. Dealer instructed to keep the rpm under 6500. I was driving at mere 3000 to 4000 rpm and its reaching the speed of 60-65 in 6th gear. After driving it for approx 30 mins . Gave a break for 10 mins and started again. This time I decided to atleast drive upto 6000 rpm as per dealer. And finally the bike started showing some worth for the money and expectations. 6th Gear and 6000 rpm the bike touches 100 km/h. And i thought ok now it seems acceptable. So finally after short breaks and driving at different rpm in all gears reached hoem town and the ODO saying 157 kms. First day nice break in done.
Its been few days now and I am successfully clocked 412 kms on ODO. I will attach pictures of the display which gives all the information like, Fuel consumption and other info. Time is short so closing it for the moment. Will be back again soon with a lot more info about the bike and handling with pictures. Cheers till then.