MODERATOR MESSAGE:
Use this thread for any discussion related to tyres.
To begin with, please dont curse me for starting this discussion and ask me to chk the prev posts. I did, and the information is all sketchy. So i m posting a new topic... Sorry abt that...
I am thinking of fitting imported tyres onto my p180dtsi
BUT I ABSOLUTELY AM AGAINST DOING ANY STRUCTURAL MODIFICATIONS TO THE BIKE, LIKE TO THE RIMS SWING ARM ETC.
So plz tell me which is the max sized tyre I can fit, keeping the same rim on my p180dtsi, where can I do this (in mumbai), and the cost of the tyres.
I read Hatari's discussion on how the engine is loaded when tire size is reduced.
I dont wanna put any extra load on the engine whatsoever.
Will my engine stay fine, as I am keeping the diameter constant (rim is the same) , or will it be loaded even because of a fatness increase. If this is so, I will drop the whole idea.
What are the pros and cons of the following two types of tyres: those which have a "spiky" grip, like in dirtbikes and "bald" tyres like those in SBKs.
Regarding the front tyre, I ofcourse am not gonna upsize it coz that will make handling heavier, but what abt same sized tyre with better grip?
and lastly, just for information sake, I read on this site that if u fit a smaller tyre, u gotta do resprokecting to compensate for the loss of speed at a particular RPM, in order not to load the engine. so can anyone plz calculate and tell me, if somebody has fitted an elim rim on the rear, how many teeth should each of his sprokets have, in order that the engine is not loaded at all, and the speed at a given RPM does not decrease??? Thanxalot...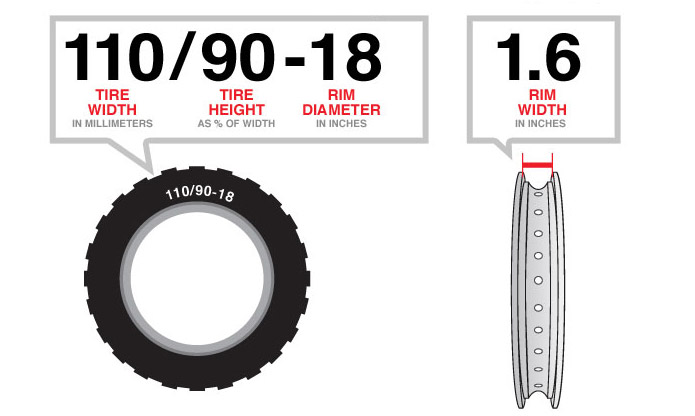 Post Credit:
LP.
Once again teh same Post with some additions:
I)

Dunlop Monster

..(800/- INR in delhi) if you have a bit of offroad on your dailly commute way..then its good.. 100% tarmac.. waste.. II)

Geo Cruiser

.. (800/- INR in delhi): The THE worst tyre... good for nothing.. the cheapest tyre..many people use it..but trust me its THE worst...
III)

Ceat: SECURA Zoom

(1300/- INR in delhi): the only Dual purpose tyre..that motorcyles can bear wit... IV)

Ceat: MOCROSS

(1800/- INR in delhi): 100% OFF road tyre..useless for you.. rest ceat.. no much idea.. V)

MRF Zapper Q..(12-1500/- INR in delhi): THE BEST FRO ZMA .

. 120/80 section.. tubeless.. direct fit... no probs.. ultimate grip..even on water.. after Nylozapper FS and S,it is the tyre that gives the best water resource planning and awesome grip on water on tarmac.. VI)

Pireli

.. (18-2000/- INR in delhi) :Way to costly.. and gives you awesome grip.. but not on water,also a bit of soft compound..so wear's Off fast.. VII) Last but not the least.. there are a couple of more brands:

RALCO

(650/- INR in delhi): Useless,this company earlier manufactured tyre for rickshaw's and cycles..with the brand name of "RALSON".. Reason being: tryes very hard,and heavy,gives a lot of stress to the engine..god for person's who are learning wheeliee's ..
METRO CONTINENTAL(800/- INR in delhi):

IF you put up in chhera punji or myswarryam..then this tyre is THE BEST ..
KINGS(1200/- INR in delhi):

100% chineese tyres.. worthless.. waste of money...

VEE RUBBER(17-1800/- INR in delhi):

Very nice tyres.. awesome grip.. soft compound..provides a less grip when comes in contact with water + tarmac.. rest in all fine.. ************************************************** ****** Ok.. A couple Of more updates Reg the Tyres: Went to Karol Bagh YesterDay.. some new Tyres: ************************************************** ****** MRF: (Soft Compound with a Max life of 15,000)

REVS:

17" 100/80 section..

1600/- INR

[The tyre that Yamaha FZ-16 has]

REVS:

17" 140/60 Section..

2350/- INR

Metro Continental: Fighter (Rear)

18" and 17"

also avail..

120/80 Section Cost 1000/- INR

IRC: A mid stuff compound lasts for somewhere around 25,000 kms.. I dont remeber the Name of the Tread i Saw,how ever.. it was pretty similar to the one like MRF:NyloZapper-FS 90/90 18" (Front): 900/- TubeLess and with Tube also available 100/90 18" (Rear): 1200/- Tubeless and with Tube also Avail. 110/90 18" (Rear): 1400/- Tubeless and with Tube also Avail. 120/80 18"(Rear): 1700/- Tubeless and with Tube also Avail. YAMAHA R-15 : Front: (17" Nylo Zapper - FS) = 1300/- INR Rear: (17" Nylo Zapper - S

)

= 1800/- INR Yamaha FZ-16 Front : MRF 100/60 (Tubeless) =1200/- INR Rear : 140/60

MRF Nylo Zapper Revz

(Tubeless) 1700/- INR

__________________________________________________ ___________________

__________________________________________________ ___________ Hey!! 17" incher's have got a plenty of variety.. You can go for: 1) 2.75 17" (Tube/Tubeless)

MRF Nylo Zapper FS

and Rear 100/90

MRF Nylo Zapper -C

(Tube/Tubeless) 2) 3.00 17" (Tube/Tubeless)

MRF Nylo Zapper FS

and Rear 110/90

VeeRubber/IRC

(Tube/Tubeless) 3) 90/90 17" (Tube/Tubeless)

MRF Nylo Zapper FS

and Rear 120/80

MRF Nylo Zapper FS / VeeRubber / IRC

(Tube/Tubeless) 4) 80/90 17"

MRF Nylo Zapper F

Y

(Tubeless) and Rear 100/80

MRF

Nylo Zapper S

(Tubeless) 5) 80/90 17"

MRF Nylo Zapper FY

(Tubeless) and Rear 120/80

MRF Nylo Zapper VYDE

(Tubeless) 6) MRF 100/60 (Tubeless) Yamaha FZ-16, 140/60

MRF Nylo Zapper Revz

(Tubeless) Yamaha FZ-16

For IRC Tires And VeeRubber : Check this link out! Best Information available! Delhi

www.triadinternational.co.in

+91-9810026629

[Mr Jatinder Singh Malhotra]

And For Duro:

Go For KRP P.S: (The prices may be Different,These prices are rates here in Delhi..)